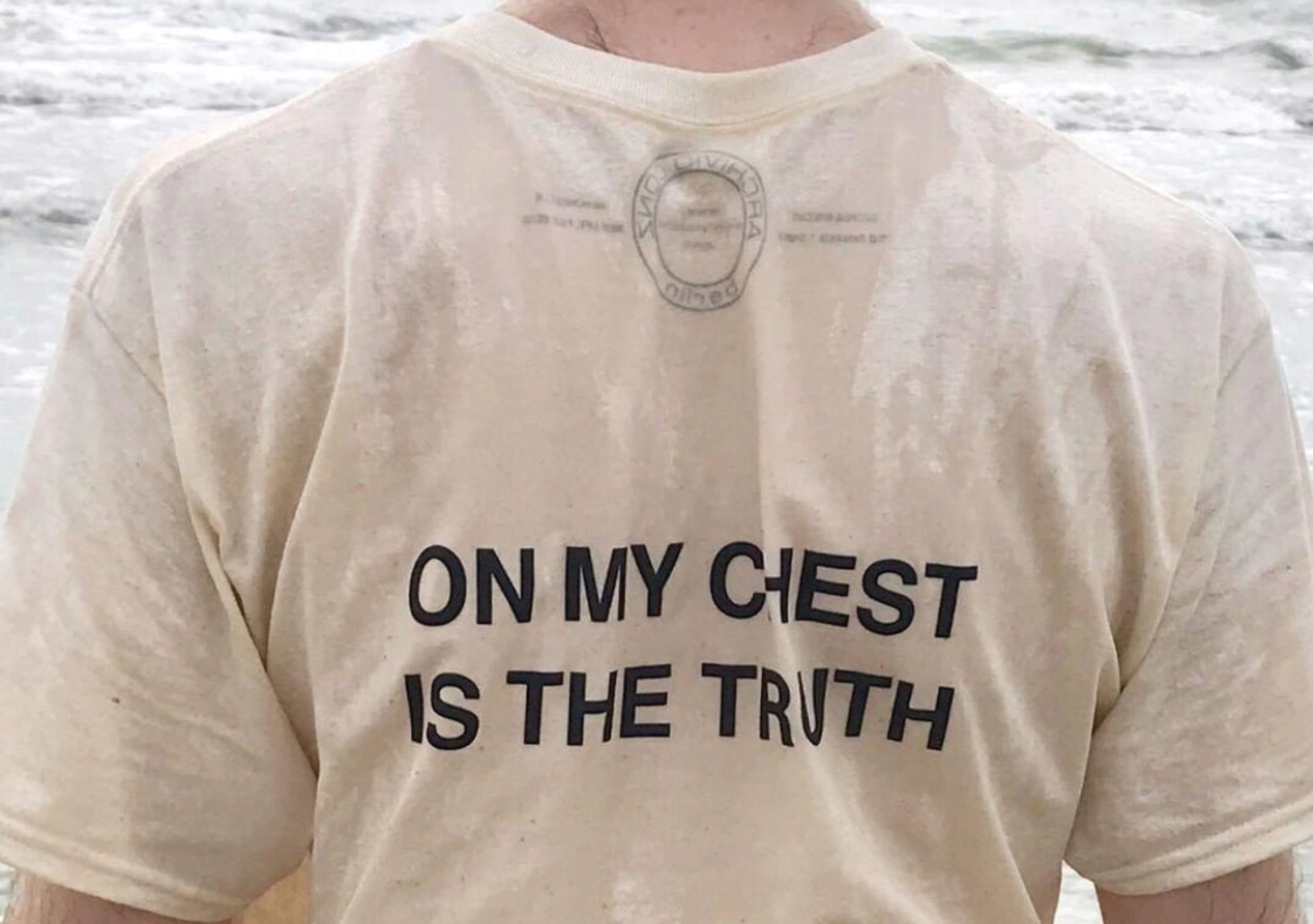 MEDIA: NOVEMBRE GLOBAL
A project by the Archivio Conz, Reif Life, Marcelo Alcaide and Filip Berg.


The Paradox includes all other words existent.





For the occasion of PARADOX 7/11 Filip Berg, Archivio Conz and REIF.LIFE has re-produced George Brecht's Paradox T-Shirts originally manufactured by Francesco Conz in collaboration with the artist as part of his unique editions project the Edizioni Conz in 1989. The copies will be distributed and set in sceneries throughout Venice during the opening days of the Venice Biennale between the 7th and 11th of May 2019.

The American Avant-Garde Artist George Brecht ( *New York 1926 - Cologne 2008 ), a representative of the Fluxus movement, musician and scientist was one of the originators of 'participatory' art, in which the artwork can only be experienced by the active involvement of the viewer. He is most famous for his Event Scores, which are simple instructions to complete everyday tasks which can be performed publicly, privately, or negatively (i.e., deciding not to perform them at all). He described his own art as a way of "ensuring that the details of everyday life, the random constellations of objects that surround us, stop going unnoticed.

The Archivio Conz is a collection of over 3000 items of artworks, documents, editions and personal belongings collected and catalysed by Francesco Conz (Cittadella, 1935 – Verona, 2010) over the course of more than thirty years, starting in the early 70s. More than a collector, Conz developed close relationships with artists of the main avant-garde movements of his time, in his house in Asolo and later at the 'Secret Museum' outside Verona. The Edizioni Conz comprise his unique publishing project, which he started in 1972 producing numerous editions, multiples, books and portfolios with the help and assistance of the most refined craftsmen of the Veneto region. Brecht and Conz were close friends and collaborators over three decades and produced multiple editions together.




Today, this archive of works by over 150 artists is being catalogued in Berlin and can be visited by appointment, and a selection of editions have been made available for sale.
PROGRAM

Paradox 7/11 started on May 7th - With an intervertation by Douglas Gordan in a Venetian garden by Michele Lamy at Carpanters Workshop at Cadóro and set the dispersion in motion and kick-off moment of the PARADOX. During the following days the curatorial team of the Archivio Conz, REIF.LIFE and their collaborators distributed the shirts all around Venice, set them in sceneries, weaving a playful continuum on Brecht's attention to the details of everyday life, letting the audience discover the 'Paradox' again and again in different settings. On Saturday, May 11th, the project culminated with a evening series of performative acts as a take-over of the BAUER PALLAZO HOTEL. At the Academmia, Isabel Lewis performed ** presenting a workshop part of the program of the 2019 Salon Swiss. PARADOX 7/11 continued it's fluxus just after in a performance walk by the artist from the Accademia of Belli Arti back to the Bauer where she will invited guests, communal and art goers to follow her back to the Ballroom at the Bauer where Mathilde Cerruti Quara, Cibelle Cavali Bastos & Vava Dudu presented solos aside REIF 17 began at the CLub B continuing the celebration of Paradox.

The paradox of life and death, art and fashion, to be or not to be, real and fake, the paradox of an honest lie - like a riddle without a solution, to break the spell and not an answer, would be like a night without day and the answer seems that it must be somewhere in between, be the paradox itself.
Archivio Conz houses artworks, documents, editions and personal belongings collected and catallyzed by Francesco Conz, with a collection of more than 3000 items by over 150 artists that are now archived in Berlin. A part of the collection is the orginal piece 'The Paradox T-shirt" by George Brecht.

Reprinting the piece, Archivio, Reif Life and Filip Berg questions the truth and lie, bringen the work alive by creating a sort of real life "Where is Wally?" performance at this years Venice Biennale. Having both the real and fake piece present, extending the "anti-art" of Fluxus, which Brecht was part of.





LET US OFFER YOU SOME CONTRADICTORY GESTURES TO UNMASK THE COUNTERFEIT OF EACH IDEOLOGICAL SCHEME. THE PARADOX OF ALIENATION AND ESTRANGEMENT.
THE PARADOX OF SPACE AND TIME.
THE PARADOX OF EROS & DEATH.
THE PARADOX OF IDENTITY.
THE PARADOX OF A LIE SO SINCERE IT BECOMES A TRUTH UNTOLD.
THE PARADOX OF THE MALLEABLE GRID IN BETWEEN REALITY AND FICTION.
THE PARADOX OF ALL QUESTIONS UNANSWERED, RIDDLES UNSOLVED, OF ALL THE LOVERS OF ALL THE PARALLEL DIMENSIONS NEVER ENCOUNTERED.
VERFREMDUNGSEFFEKT, BEWILDERMENT.
QUESTIONS ANSWERED WITH QUESTIONS POSED. THE NIGHT THAT BECOMES THE DAY THAT BECOMES THE DAY THAT BECOMES—THE NIGHT.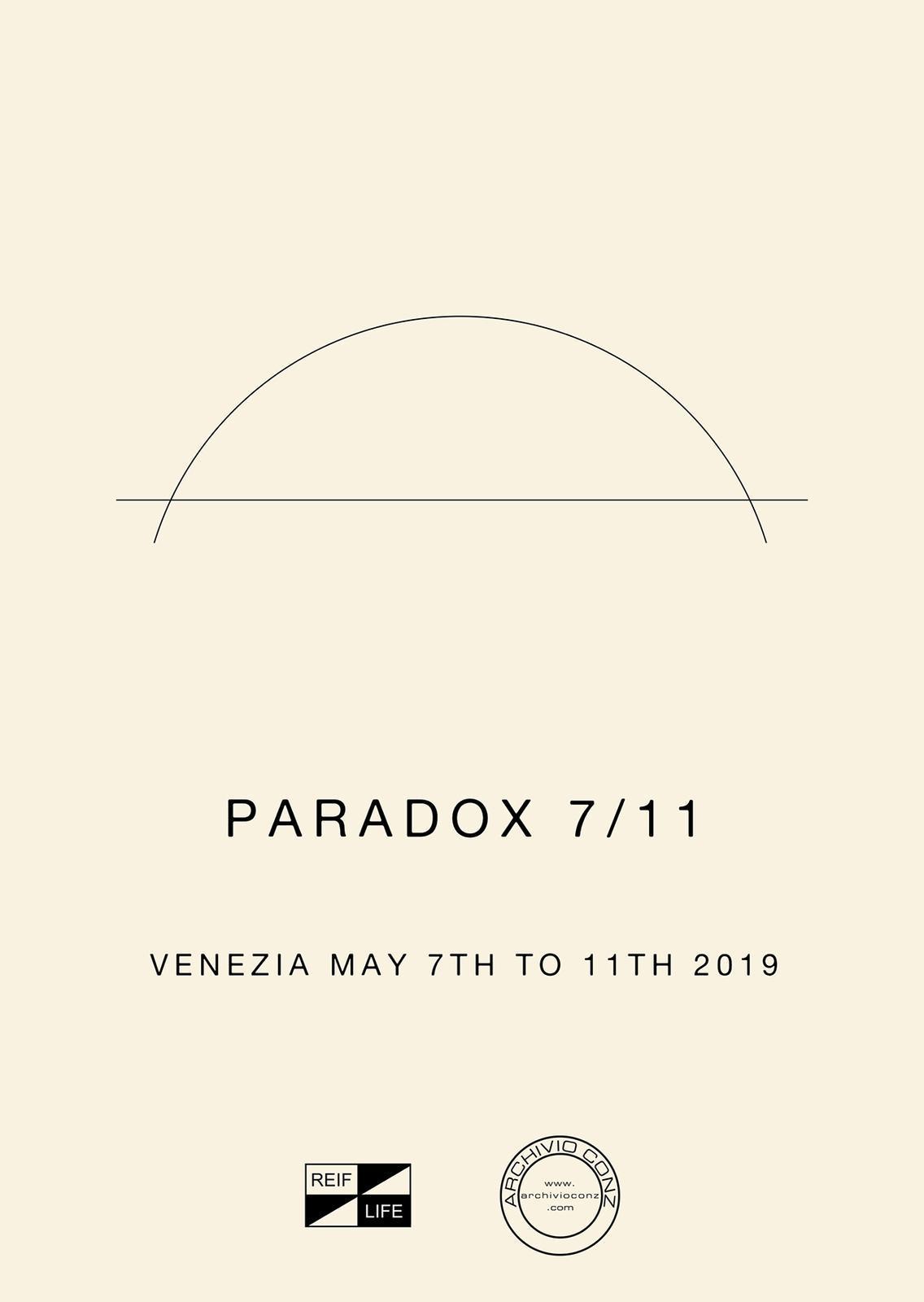 The Paradox of alienation and estrangement. The Paradox of space and time. The Paradox of Eros & Death.
The Paradox of identity.
The Paradox of a lie so sincere it becomes a truth untold.
The Paradox of the malleable grid in between reality and fiction.
The Paradox of all questions unanswered, riddles unsolved, of all the lovers of all the parallel dimensions never encountered.
Verfremdungseffekt, BEWILDERMENT.
Questions answered with questions posed.
The night that becomes the day that becomes the day that becomes—the night. A dream so vivid and lucid
The water by my side, pitch-black
A hint of light suffused above me
Extra bodily, extra boldly, extra movements

Icy pavement, the lines of marble resting against my body
Sharply pressing against them, limbs
Feeling cold, feeling fine, feeling alive

Feeling I'm gonna die
Feeling I'm gonna die if you leave, me A gesture, being reborn,
Just to push you as further as I can
I want to see you die
I want to see you dye
Within the haze of the late morning light
From catharsis comes creation
La solution est dehors de la bourgeoise ma cherie
La vie la vie
Live la vie
Live
Destructive forces of dual nature
So close and yet so far
Craziness total
And evil, e il male
And lucid follies
seemingly dark is also seemingly light and they both make up and they both collide and unite through wise wisdom and humility and fucking letting go
bowing to the energies
forgiving
bowing to the enemies
forgiveness
love is a drug for self-medicament
self-love
collective love
universal cure
responsibility
the courage to take action
and the action of having courage
and more and more and more
embrace the burden
Truth or dare to face
all tomorrow's parties again and again
the joy of the flesh meat joy
sex joy
toy joy
play—with us—ou pas cheri non?
And what shall we do if not
L'amour toujours
It is late night
and it is early morning
and we walk in the streets
golden gipsies
sparkling
bare feet naked hands and backs
the day forgotten
time forgotten
a hint of hope
and oblivion
that all we have is enough
purely enough
true enough
strong enough
ripe is ripe and reif is ripe
ready to unfreeze our selves
from all dogmatic constructions
everythingness as a radical action
to survive the day in the day
when the Moon falls and the Sun takes its shift
shining onto the metal laminates of the city we embraced and loved like a mother
the dirt on the sidewalks, the trash, everything is illuminated
beneath your nails and sunglasses
sick sun
sick light
radiations
radiating
quite beautifully, a trace of orange lipstick
sparkling like willowleaf clementine zest
nature triumphant
raw concrete
fresh face on a cold pillow
absoluteness
rainbows overarching and stretching their slender trembling steady limbs over the city with many rooftops
And we are lost in so much
Ecstasy
The wisdom of the witches
Self-sabotage forgotten
flawless flamboyance
Plants surround us and they are our friends
A scent of sparkles of primordial ecstasy
Talking softly to our dysfunctional family
I love us so much
They put us to bed
Say goodbye Say goodnight Say
Goodbye GOODNIGHT

Matilde Cerruti Quara x PARADOX 7/11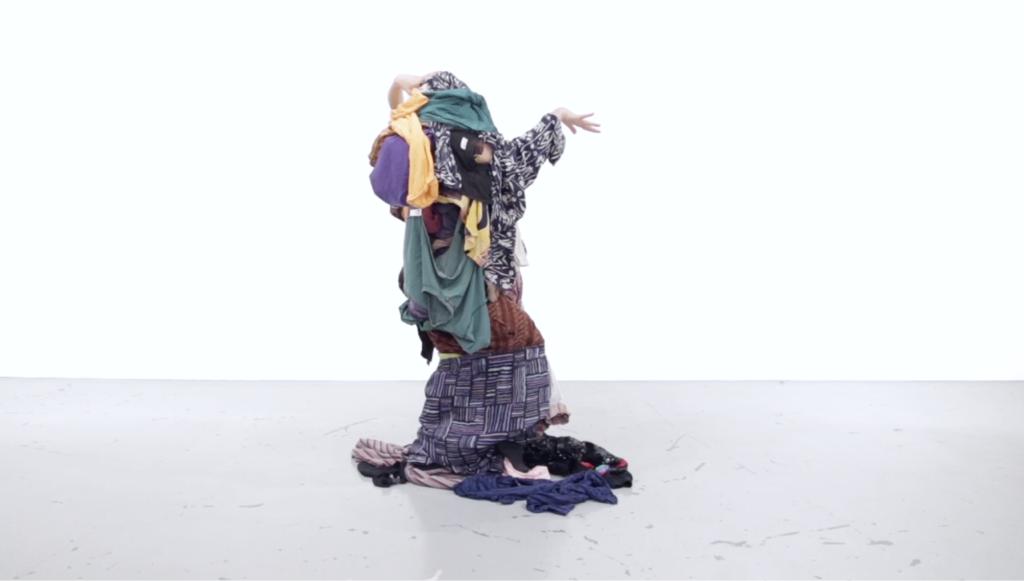 CIBELLE CAVALI BASTOS
"A", NOT "I" STILL


'A Cyborg Manifesto' is the bible of cyberfeminism. Its author Donna Harraway called for the confusion of dualisms, such as male/female, nature/culture and andperhaps the biggest of all: self/other. How can we break down this ultimate binary, considering we are all physically confined to individual bodies?
In understanding nuance. These dualisms are concepts we've agreed upon, like where markers would fall in a colour spectrum where shades blend and change. They depend on the angle one choses to engage with them.

Let's take male/female for instance, if we were to look at it biologically, matter of fact, we'd already be at fault as considering someone completely male or female may be a merky territory, specially when taking into consideration the 40+ variations of intersex which include purely visible or purely genetic, and every combination of the two in between.

Upon this we can bring nature/culture, but how can we leave out nature and culture from biology when there is epigenetics? Our environment (culture/nature) has an influence in shaping our DNA (nature/biology), which then affect us in our body-mind. It's a feedback loop, which also touches on self/other in the sense that we are made of each other within this feedback loop, as each other is also a part of the environment shaping ones own very DNA.

To say one is another, part of another, an individual or "core self" comes in perception and has a direct relationship to language or lack of. Terminology, naming, circumscribing, all of that functions as tinted lenses to see one another very directly in our brain-mind. I'm particularly looking at the role of femme-phobia in this structure, and using that term instead of misogyny. As we work out terminology we can open gaps within our knowns to make room for this very needed nuance I addressed at the beginning of the answer.

Whatever subject matter we see in terms of polarities, in dualisms, is understood as such because it was designed that way, and we've been abiding in the collective consensus for reasons that are far too expense to chip in this reply, but the urgency for me is now to take a step back, and start tracing back, deprogramming through scanning and unpacking.

For instance, look at how we conceptualise "the feminine" and "the masculine", taking into consideration much of what I said here already, does it make sense to think that a certain group of traits, aesthetics, modes of thinking, feeling, relating, would make up two exact non- interchangeable blocks ?

On another note, did you know that in the dictionary the definition of nature, and of natural, do not include humankind? I'll just leave this here.