REIF.ACT
SP NON 03




REIF is reaching out to vulnerable shops and local manufacturers in downtown São Paulo. The project has created a circuitry of production connecting these small businesses to the supply chain of international designers and other friends of REIF.

REIF NON seeks to atone the severe setbacks these small business have suffered in the course of the pandemic.

As result, REIF.NON launches a series of one-time collections & a series of main line products - to be sold online at CARTEL 011 on August 07 2020.



The methodology of the project is based on four simple actions: cut, sew, silk, embroid.





Collaborators developed designs that were produced in SP

during the pandemic lockdown activating lead female small businesses in Sao Paulo, Brazil - in order to respond the current non-response extreme right governamental actions.

The collection is provenient of private donations, re-work and re-assembled in SP, Brazil.

This action is a partnership with Spiritual Center Casa Branca de Luz, FOIRN - Nos Cuidamos Rio Negro, Casa 1 and Projeto Existimos.

All the revenues will be partially donated for the producers themselves and for production costs associated with it.

REIF has been designed by:

TELFAR
VAVA DUDU
ASSUME VIVID ASTRO FOCUS
HYDRA
ESTILERAS
MARCELO ALCAIDE
YVES TUMOR
YOLANDA ZOBEL ECOCORE - SHARP & BAVA
T/ESTEMONY - FILIP BERG
VIVÃO PROJECT

TE]
VA
VA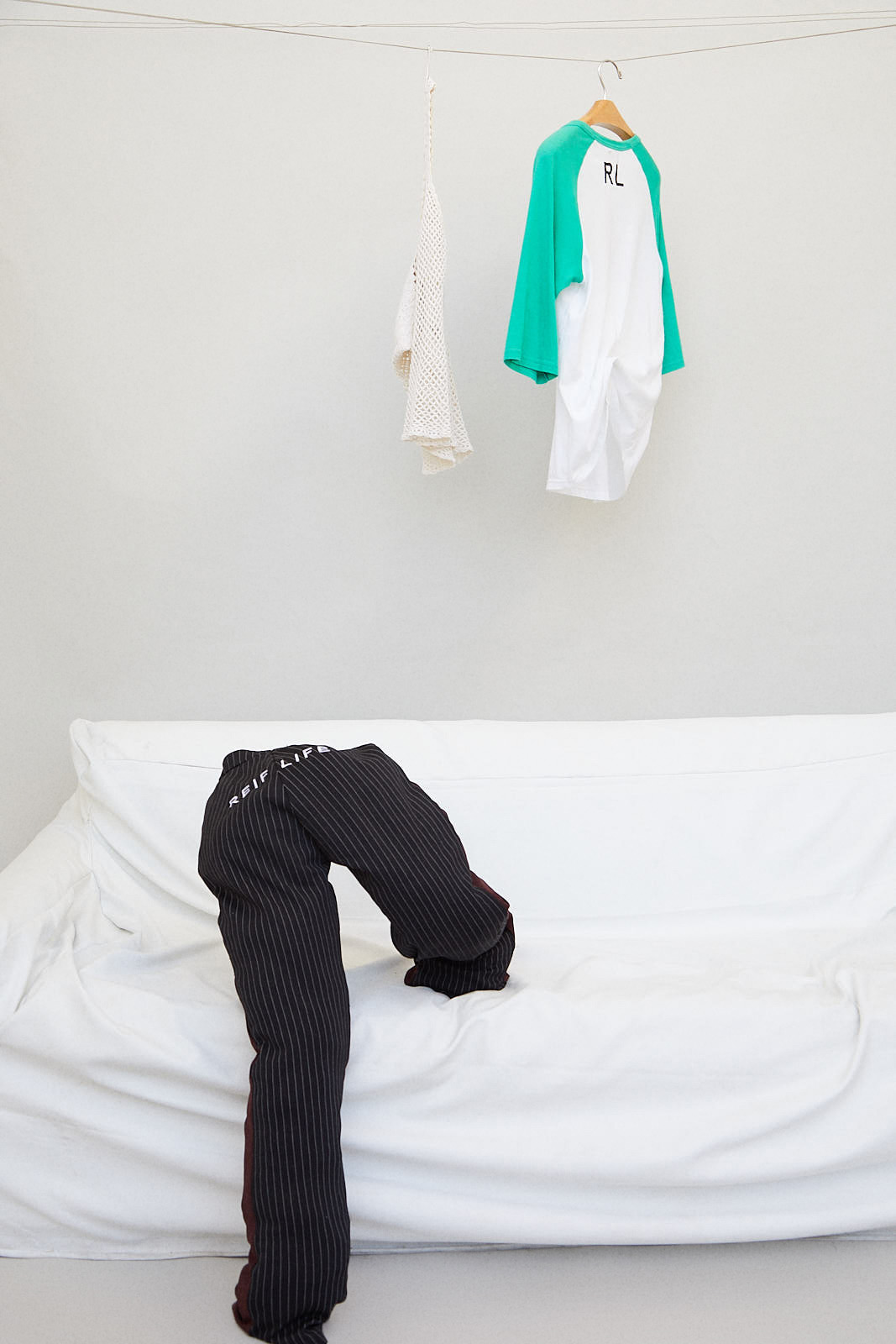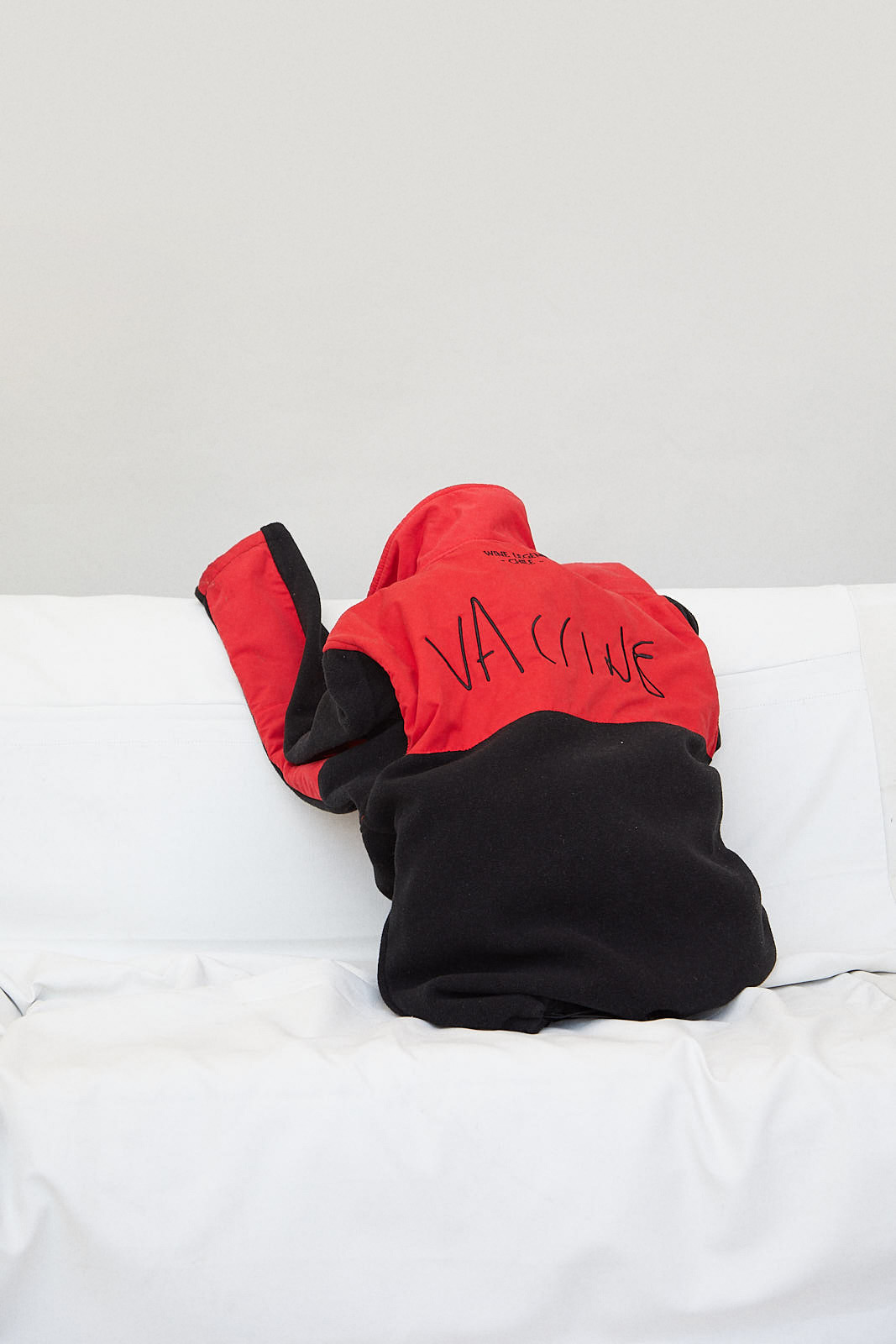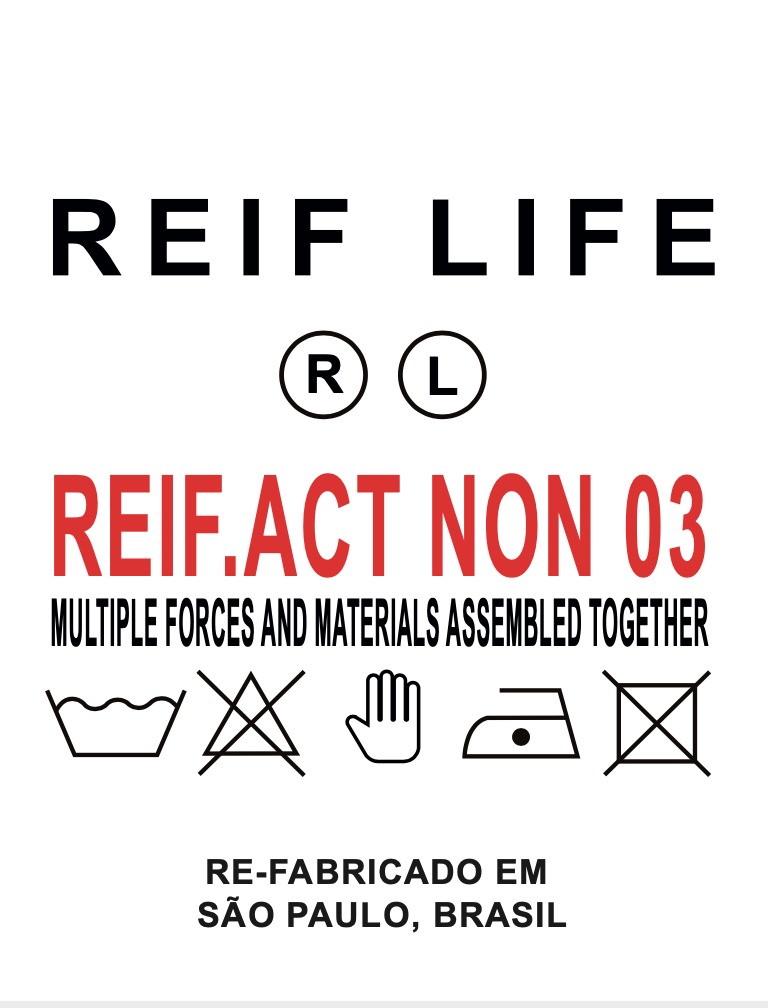 REIF ACT NON is essentially a collection of up-cycled garments conceived by an international network of collaborators, to help the struggling supply chain of artisanal manufacturing in Brazil impacted heavily by covid-19, moreover 40% of the sales will be donated to Casa Branca, Nos Cuidamos - Rio Negro, Casa 1 and Projeto Existimos to help them distribute aid to destitute populations in some of the most affected regions of Sao Paulo and Amazonas in Brazil.
Associated with FORT MAGAZINE - RL is also hosting a series of live performances and talks with the participants every Thursday of the month of August.

REIF NON is b
AG
F HYDRA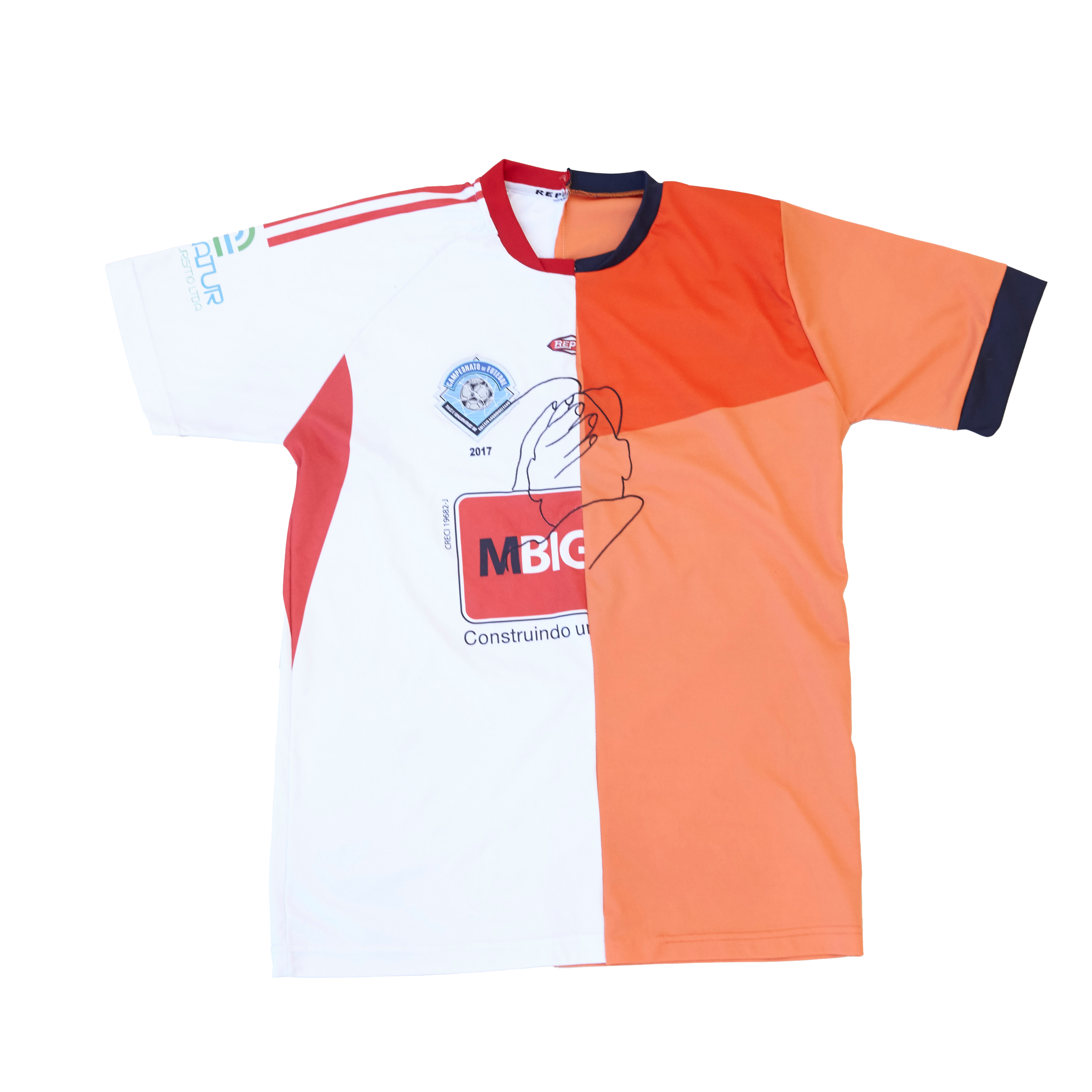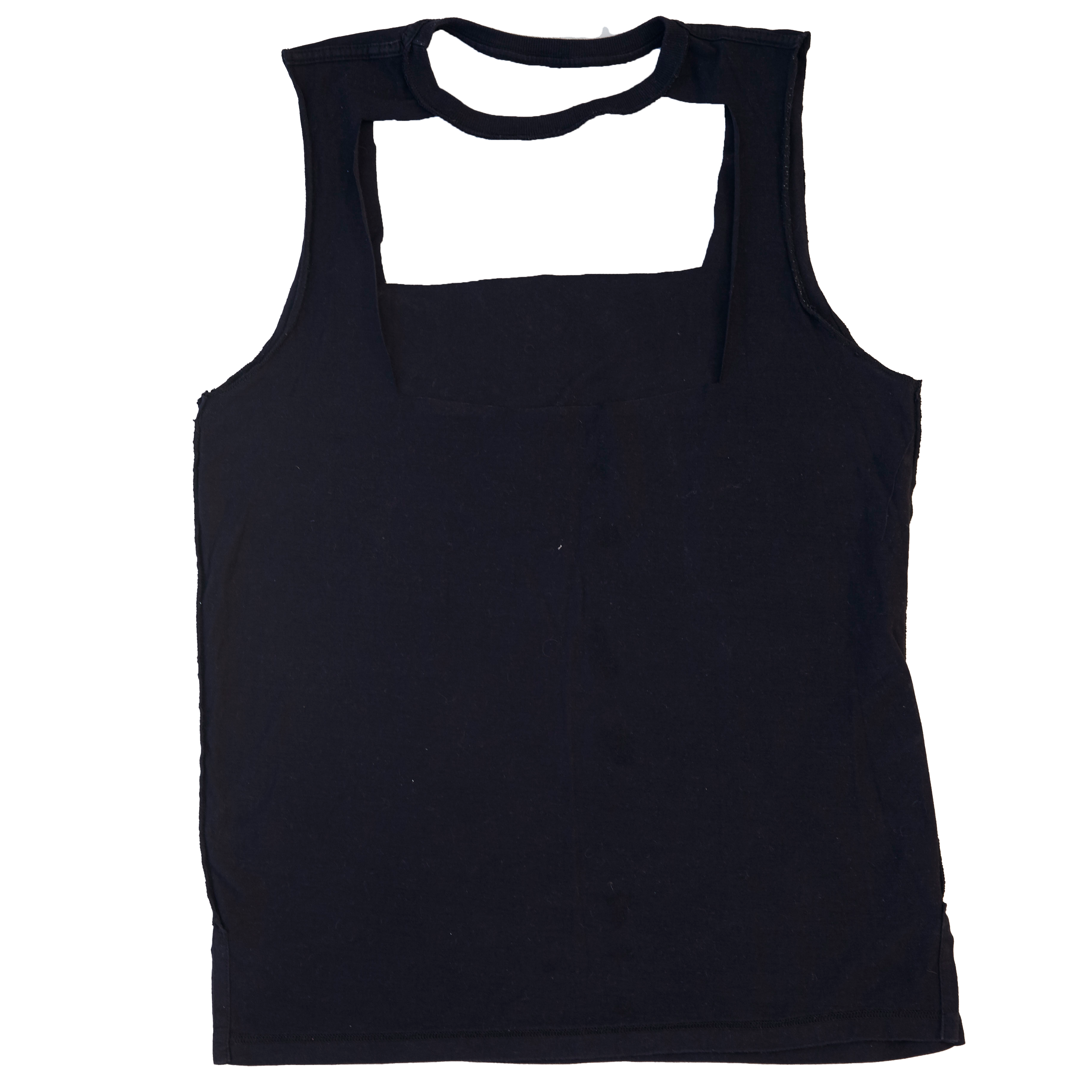 *
DROP 1 - WEEK AUG 3-9 NON, AVAF & T/ESTEMONY w/ AMAZONAS

DROP 2 - WEEK AUG 10-16 ECCORE w/ VACCINE, VIVAO PROJECT & FABIO KAWALLYS FOR FORT


DROP 3 - WEEK AUG17-23 VAVA DUDU, ESTILEIRAS & TELFAR

DROP 4 - WEEK AUG 24-31 YVES TUMOR, YOLANDA ZOBEL, MARCELO ALCAIDE & AGF HYDRA
*
REIF ACT NON LIVE SERIES
Live streamed series of performances and talks with the participants.
AUG 06 - ESTILERAS LIVE w /PUJOL - 9PM GMT-3
AUG 13 - VIVÃO PROJECT - 8PM GMT-3
AUG 20 - TBA - 8PM GMT-3
AUG 27 - TBA - 8PM GMT-3