rRoxymore, Josh Johnson
DE CENTERED [rework]


Sonic Catharsis (Sound as Political Manner)
Reif for Centre d'Art Contemporain Genève's 5th Floor


Sonic Catharsis' fourth edition is an encounter by producer rRoxymore and choreographer Josh Johnson.
DE-Centered by rRoxymore embodies resistance by rejecting a fundamental element of dance music: the kick drum. Giddy organ arpeggios tease a euphoric build-up that would normally cry out for a kick, but instead disperses the rhythms amongst searching aurora-like tones and swathes of low-end: ultimately denying us something we have come to crave, inviting a more tranquil path to ecstasy. The sound rework asks us to transcend and loop inwards through choreography featuring performer Josh Johnson. Johnson embodies the notion of forever blowing bubbles through the pedestrian act of cutting one's hair, drawing parallels, and further complicating the looping quality of the composition. As the lyrics vanish, the track progresses; we are reminded of the universal struggle constantly trying to get back to one's bliss. Hair is cut only to grow back, and to be cut again. Life cycles and common situations with individual emotional processes are made visible as the eyes take an exaggerated quality, a roundness as an acknowledgment of the extraterrestrial within the mundane, connecting the visual to the audio, an oscillating intervention and a splitting of reality.
rROXYMORE

rROXYMORE (b. Paris, France) is a music producer / Sound Artist / Dj who lives between Berlin and Mexico City. The musical lexicon of rRoxymore develops with frequency and pace. While her sound may radically evolve, her principles as an artist remain rooted in experimentation, community, and a committed social consciousness. This integral approach is shot through every aspect of her work: from the bands and DJ booths of her youth to her longstanding residency with the progressively influential Berlin collective Room 4 Resistance, to projects in tandem with some of the most provocative artists from the wider sphere of alternative and queer culture. rRoxymore's freewheeling DJ sets have taken her to some of the world's best-respected clubs, including Berghain, Concrete, De School, Fabric and MOMA's PS1 series, as well as electronic and experimental music festivals like Unsound, Mira, Nuits Sonores, Dimensions, Mutek and Freerotation. rRoxymore's raw performances allow dancers to connect with her music in a truly physical, soulful sense. Her most recent accolades include her 2019 debut album, Face to Phase, her premiere live performances for festivals Atonal (Berlin) and Festival Musica (Strasbourg), commissioned projects in development for 2021 include collaborations with Austrian choreographers Ian Kaler and Swedens' Stina Nyberg and original productions curated by SOS MUSIC, and Tresor's 30th anniversary compilation.


JOSH JOHNSON

JOSH JOHNSON (b. Mission Hills, California) currently lives and works in Zurich, Switzerland. Johnson studied dance at the Robinson Project of Performing Arts, under the guidance of Eartha Robinson and Otis Sallid, and later attended The Ailey School, Ailey II and The Alvin Ailey American Dance Theatre. Johnson subsequently moved to Frankfurt, Germany, to become a member of The Forsythe Company from 2010 to 2015. Since 2013, he is the co-founder and co-artistic director of SAD Gmbh, which has created performances, DJ sets, video works, and installations throughout Europe, the United States and Indonesia. His commercial credits include collaborations with Beyonce, Usher, Harlem World, Brandy, Duracel, and Microsoft. His choreography credits include working for brands such as Louis Vuitton, Burberry and Balenciaga. Johnson has performed with artists Anne Imhof, Kandis Williams, Wu Tsang, and more recently, collaborated with Julia Stoschek Collection (2020). Among recent projects are: Untitled Duet, A storm called Progress- Boychild, Total Freedom, Josh Johnson - Gropius Bau, Berlin, Asmara Maroof, Patrick Belega, Josh Johnson - EMPAC - NY 2018.

De-Centered is a co-production by REIF and Centre d'Art Contemporain Genève for
5e.centre.ch
with the support of Nike Berlin.
rRoxymore, Josh Johnson - DE CENTERED [Rework]
Original Sound Compositio by rRoxymore - DE-Centered (Reif, 2020)
Directed by Josh Johnson & Marcelo Alcaide
Choreographed and Performed by Josh Johnson
Editing and Sound Rework by Pedro Antunes
Thanks to Andrea Bellini, Antonio Onio, Daniel Baumann, Jan Voriseck, Kuensthalle Zuerich, Lara Damaso, Max Wuechner, Richard Kennedy and Nike Berlin.




01 Listening Session on the occasion of Isabel Lewis and Dirk Bell's INTIM/E at Galerie Wedding with:

ULR ft. Ansgar Wilken
Cali Rose
DJ Saliva
GLOBAL WARMING
RECORDS
Franziska Lantz is a swiss artist/musician based in London. She merges visual and audio work in ritualistic installations and uncompromising performances.
She mainly works with found and weatherbeaten materials that she assembles into arcane, cryptic sculptures.
Lantz runs Global Warming Records, an experimental electronic music label where she releases her deep and heavy lowdown noise and distorted techno music.
Since 2008 she has been producing DriftShift, a weekly radio show on Londons ResonanceFm, from where she is regularly broadcasting her electronic music experiments into space.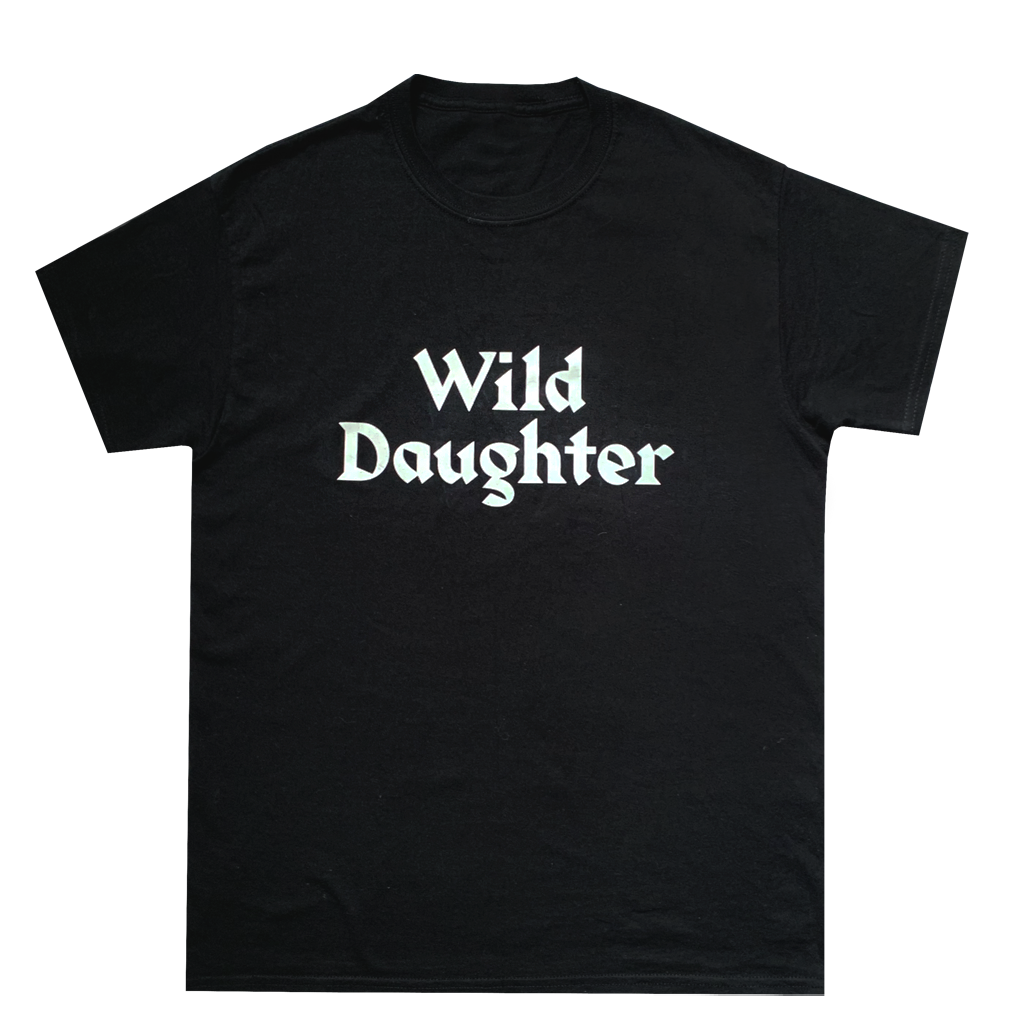 WILD DAUGHTER
Wild Daughter was conceived by James Jeanette and Stuart Mckenzie over a shared love of music.
TABLOID PRESS
TABLOID press is an experimental publishing platform founded in Berlin, 2014 by two poets. The poets are Nat Marcus & Zoe Darsee.
Tabloid Press poetics are embodied disclosures, versed body politics, tall orders. They are poets just talking, playing with talking. They are environmental: conceived in Berlin in 2014 by Zoe Darsee and Nat Marcus, the project's first publication was a gossip column on newsprint – the effect of its lyrics were intended not only for the reader in private, silent engagement, but for the whole interpersonal terrain in which the authors were growing up and about which they wrote. Wrote poems that could also bridge a "scene", slice open a "club". Wrote to enter a dancefloor as a poet and let the dancefloor enter the poem.
In the following years, Tabloid has released over 12 publications, its activities widening to include facilitating poetry workshops, designing books and clothing, and providing textual documentation for live performance. No matter the format or function, the press' activities are always means of innervating the body, be it collective or individual, with a force called lyric. "To publish" is to make public, to reveal or announce – but in doing so, to publish is also always the act of formulating a public audience. Tabloid poetics are in this way sung testaments to a partnership, grounds for play and gospel house megamixes, people watching people-watching. They are lateral, acts of love, never not looped feedback, never not meant for our family and the reader we'll never meet.
On the occasion of Isabel Lewis and Dirk Bell's INTIM/E, REIF and Dublab presented 01 Listening Session with Richard Kennedy, ULR, Cali Rose and DJ Saliva.


ULR
Uranian Love Revolution is a new proposition by James Jeanette Main of Wild Daughter. ULR trans-mutes through music, visual art, language. This first performance is 'under construction'. Featuring kitchen sink Avantgardist Ansgar Wilken.
CALI ROSE
Based in Berlin, Germany is one of the founding members of New World Dysorder and recently Dollhouse. Two collectives ran and founded by transwomen of color. Cali Rose creates a seductive and magical atmosphere on the dancefloor using elements of techno, darkwave, industrial, trance, acid, 90s, amongst other genres and experimental melodies.
DJ SALIVA
One of REIF's primary collaborators, they are a founding member of Porto-based queer party Arena Spa Superiora and is regularly featured on Herrensauna parties including b2bs with CEM, new resident Salome, and others. When not behind the decks in real life, he's contributed killer selections to HÖR, Illian Tape, Rinse FM, and more. A multi-talented artist, they are a painter and visual developer who curates the trademark visuals and recognisable artwork for Herrensauna. In their sets, they aim for a hybrid fusion of old school & hi-tech new school sounds, from up-tempo electro & breaks to trippy & hypnotic tribal materials.


REIF began as a celebration. Our primary goals in curating events was to craft multicultural happenings in which different expressions of thought, identity, play, and experience could intersect within intimate safe spaces. We submitted to chance and embraced uncertainty, trusting that our care and attention to each element would ensure that everyone would have their voice equally heard.

The results moved beyond our dreams– birthing collaborations, conflicts, friendships and zones, as waxed by Hakim Bey in his essay "The temporary autonomous Zone". For a moment constraints of society seemed to be uplifted.

These happenings led to now create our homonymous sound label, thus giving life to our first release series.

For our first compilation - 01 , we invited artists that were involved with REIF in its early stages and next generation collaborators to contribute a piece of sonic art. These works take form as sonic offerings to REIF, the memories we created, and the future we work to actualize together.

We understand sound as the chosen instrument for political catharsis that our artists explore. Sound in itself encompasses a broad reflection of the times– whatever is happening or changing in the world, we "hear" it. As sound curators, it is our task to crystalize these cathartic sounds and give them new forms, preventing them from being lost or forgotten; buried or silenced.

With the abrupt disruption of society as we knew it, countercultural communities were forced to deal with our spaces for play vanishing, forcing us to imagine new spaces we could migrate - simultaneously reinforcing the need for thought expansion and a reimagined a safe space.
Lara Dâmaso
Sirenes

«Sirenes» gathers sounds in which the experimental use of the voice is a central mode of expression, as an instrument or an enunciator of meaning. They respond to each others and coexist in an echoing space that has no linearity but many doorless rooms and corridors where they meet and cross.



LARA DÂMASO (b.1996) is an artist and performer living in Zurich. Lara's central medium is the body. She explores the expressive, therapeutic and political potential of the voice. More than an enunciation tool of the intellect, its setting in motion is closely linked to that of the body; it establishes a vibratory link that is more a matter of sensitive experience than of reason. In doing so, the artist bypasses the structures of power embodied in the disciplined use of the voice. Her work exists in the form of live performances, videos, or audio works.

Her work has been presented in various institutions, off-spaces and festivals, including les Urbaines, Masi Lugano, Zürich Moves, Kunsthaus Langenthal, Istituto Svizzero, Centre d'Art Contemporain Genève, Kunsthalle Zürich, Theater Neumarkt, Cabaret Voltaire, Plymouth Rock, Kunsthalle Bern, Centre Pasqu'Art. In 2020 she was nominated for the Kiefer-Hablitzel Göhner Art Prize and is nominated for Plattform21 and the Swiss Performance Award 2021. As a performer she has worked with and for Monster Chetwynd, Jade Kuriki Olivo (Puppies Puppies), Tarren Johnson, Isabel Lewis, Nile Koetting, Nikima Jagudajev, Dora Garcia, Cally Spooner/Offshore, Debora Delmar corp. and Alicia Frankovich. Lara is associated artist at Theater Gessnerallee in Zurich.






MADALBA – GONNA DO WITH YOU

In the future that is now, we are able to connect across oceans and experience, making way for an expanded form of collaboration. Through today's Tik Tok dance culture, people can link from all corners of the world; captured here by Kira Lillie and edited by Pasquale (last name) sharing with us this almost religious practice embodied by these young Caymanians.

After meeting Janet, a Cayman Island Silver Thatch weaver and main reference for Kira during her time on the island, she had the opportunity to meet and share space and time with Mary K and Ashley, Janet's full of life daughters. Centered in this part of the Caribbean we get to peek into the world of these young girls, dancing by themselves or with their girl-friends, sharing a common love for music and movement.

"F-a-b-u-l-o-u-s yes diamonds on my neck cause I'm fabulous. They keep hating on me, I don't stress. I'm too good for this, I am fabulous"

Singing and dancing provides a pathway for the powerful force within the universe of these young girls colliding with global techno feminism movements, illustrated by MadAlba's (name of song). Within this virtual space we begin to carve alternative ways of relating and sharing as we intersect generations, cultures and rhythms.

« I asked them to show me what they were up to, so the "DJ" stopped the music to put on the girl's favorite song and in the middle of the street, almost perfectly synchronized, they broke out dancing - all together - proud. Goosebumps ran all over my body. The moment the song ended they covered their faces with their hands, back to their shy selfs and ran off…

We danced all together, for hours, pure silly-ness and love. »

Kira Lillie, founder of INCORP, spent almost 6 months on the Grand Cayman island curating an artist residency with a main focus on health and healing.

Kira worked closely with Janet, learning the art of Silver thatch weaving, bush Medicine and local wild fruits and vegetables.

Janet's children and their friends reminded Kira to play with life, laugh and love.




Isabel Lewis, Jeff Mills
DRIFT



Sonic Catharsis (Sound as Political Manner)
Reif for Centre d'Art Contemporain Genève's 5th Floor

Drift is an encounter between the sonic composition by Jeff Mills and the choreographic compositions of Isabel Lewis.

Hatsumi, composed by Mills appears on 01, the first release from Reif - the work is inspired by Masaaki Hatsumi. Lewis' work O.C.E.A.N.I.C.A imagines human beings swimming through a social ocean- floating and sometimes drowning but surviving. How does our physical nature conform to our intentions? The collision of these two works suggests that there is no division between our interior and exterior experiences, further proving that integrated mind and body connections are totally natural and easily observed through movement. Meditating on the quality of movement through a free-flowing tango of forms, merging and moving through, swimming and listening deep, imagining new ways to reconcile one's artistic activity in relation to the responsibility to protect nature, specifically the ocean, a tidal wave of possibility emerges.
ISABEL LEWIS

ISABEL LEWIS (b. 1981, Dominican Republic) lives and works in Berlin. She is trained in literary criticism, dance and philosophy and her work takes on many different formats: from lecture-performances and workshops to listening sessions, parties (Bodysnatch), gardens, and what she calls "hosted occasions." She has created works around open-source technology and dance improvisation, social dances as cultural storage systems, collaborative choreographic formats, future bodily techniques and rapping as embodied speech acts. Her live art works have been presented in contexts of contemporary art, music, dance, and theater at Kunsthalle Zürich (2020), Sharjah Biennial (2019), Roskilde Festival (2019), Berliner Festspiele-Gropius Bau (2018), Tate Modern (2017), Steirischer Herbst (2017), Dia Art Foundation (2016), Ming Contemporary Art Museum Shanghai (2016), and Tanz Im August (2015) among others.

JEFF MILLS

JEFF MILLS (b. 1963, USA) is a DJ who lives between Miami and Paris. Since 1992, he has been running his own record label, Axis Records. After conquering Detroit's early Techno scene as The Wizard in the 80s, as a part of the Underground Resistance, he took up with his prime inspiration, Space and Science-Fiction. The 2000's marked a turning point, when he started to merge his music with other artforms. He has since multiplied outstanding performances at the intersection of music, contemporary art, pop culture, design and science fiction. He notably created a new soundtrack for Fritz Lang's "Metropolis", which introduced him to work on other film related projects. As a visual artist, Jeff Mills has shown numerous of his performances and exhibitions in art institutions such as CCCB (Barcelona), South Bank Center (London), Barbican Center (London), Cinémathèque Française (Paris) Paris, Centre Pompidou (Paris) and more.

Drift is a co-production by REIF, the Centre d'Art Contemporain Genève and TBA21–Academy for 5th floor with the support of Nike Berlin.

This film was made during Isabel Lewis exhibition performance O.C.E.A.N.I.C.A. at Ocean Space commissioned by TBA21–Academy.

Sonic Composition 'Hatsumi': Jeff Mills
Choreographic Composition: Isabel Lewis
Director: Marcelo Alcaide
Videographers: Matteo Stocco and Matteo Primaterra [Kinonauts]
Editor: Melanie Glueck
Styling: a. co
Styling assistant: Francesco Ceccarelli
Perfomers: Claudia Veronesi, Gabriele Valerio, Cecilia Xuetong Feng, Marta Vergani, Gaia Tinarelli, Elio Rosalba Bonaccini, Umberto Zanette, Antonio Giuseppe Bia, Eleonora Camerotto, Vittorio Messina, Laura Inzoli, Beatrice Brunetto, Chiara Cecconello, Andrea D'Arsiè, Heidee Alsdorf, Federica Bastoni, Miliana Reale Calabrese, William Nylind, Leonardo Sinopoli, Giulia Pellin Mattiocco and Danila Gambettola.

Thanks to TBA21–Academy, Ocean Space, Eleni Tsopotou, Yoko Uozumi, Richard Kennedy, Melanie Glueck, Axis Records, Nike Berlin and Andrea Bellini.
WOLFGANG TILLMANS –
CERTAIN SENSITIVITY
(LIVE WITH FRAGILE AT BOFFO 2018)
Video filmed and directed by Wolfgang Tillmans
Edited by Michael Amstad
Video featuring Michael Amstad, Anders Clausen and Paul Moeller
Music written and produced by Tim Knapp & Wolfgang Tillmans
Lyrics and vocals by Wolfgang Tillmans
Modular Sweeps by Kyle Combs
Synth Bass by Tim Knapp
Guitar by Juan Pablo Echeverri

Common garden ants on a mission, pursuing their activities with unfaltering pace amidst the battering sound offensive discharging all over them like an electrical storm.

Watch them interact as they crawl forth and back from the underground to the surface, follow invisible paths and explore new territory before returning back to their base. When crossing paths they perform intricate meet and greet rituals, exchanging information and communicating through elemental body language and touch.

In contrast to the steady rhythm of the cyclic ant movement the soundtrack is unleashing a temperamental array of cosmic forces onto the scene, an overload of turbulent energies and built up pressure, fast cutting sounds and spitting sparks are accelerating, crashing and seemingly bouncing off the hardy black armour of the unfazed ant explorers.


A b2b poetry Slam in which these two artists entangle theirs poetries and find a new shared language.

Kotti Mantras is the first commissioned work of REIF's Sonic Catharsis residency program for Centre d'Art Contemporain Geneve's 5th floor. The inaugural instalment is a meditation on the essence of sound through an investigation of the human voice and its ability to complicate power dynamics with words. Deconstructing language through lyrical repetition, the work slips into a trance that progresses into catharsis as artist Karl Holmqvist and poet duo Tabloid Press (Nat Marcus & Zoe Darsee) crescendo into a cacophony of meaning. In the fall and swell of Berlin's infamous Kottbusser Tor, the work opens a portal that presses gently against the throat - imagining a way to transcend the body.
TABLOID PRESS

Tabloid press is a textual platform initiated in 2014 by two poets, Nat Marcus and Zoe Darsee. TABLOID is intended to stimulate and integrate poetic environments within social communities.

press is a textual platform initiated in 2014 by two poets, Nat Marcus and Zoe Darsee. TABLOID is intended to stimulate and integrate poetic environments within social communities, "as a means of inundating our social community with a lyric and a kind of poetics that we thought is often thought to be highbrow or elitist, or overly academic."

KARL HOLMQVIST

Karl Holmqvist is known for using a wide range of formats–poetry readings, installation, and sculpture–to bring out the primal qualities of language.He is one of a current generation of artists working with language and text as a sculptural or performative material. His aim is to spark the creative process in the viewer, seeing his art and poetry as a translation of the complexities of contemporary life. He blends poetry with pop music and his texts, composed of anecdotes as famous as they are diverse, explore the theme of communication and language.

Holmqvist's recent one-person exhibitions include Centre d'Art Contemporaine, Geneva, Indipendenza, Rome (with Klara Liden), Kunstverein Braunschweig (with Klara Liden), Power Station, Dallas and Camden Arts Centre, London. He has participated in the Venice Biennial in 2003 and 2011, and Performa, New York in 2005, 2007 and 2013. In 2013 he received the Arthur Köpke Memory Fund Award.

Kotti Mantras is a coproduction by REIF and Centre d'Art Contemporain Genève for 5e.centre.ch
Sound, Poetry and Performance by: Karl Holmqvist, Nat Marcus & Zoe Darsee (Tabloid Press)
Director: Marcelo Alcaide
Ass. Director & Edit: Pedro Antunes
Sound Design: Zeno Mainardi
Camera Ass.: Robert Gruendler
Thanks to: Richard Kennedy & Andrea Bellini
MANTRA 1' Karl Holmqvist – Shit Come and Go My Way

MANTRA 2' NM (Tabloid Press) – Ncameu

MANTRA 3' Karl Holmqvist – Enchanté

MANTRA 4' NM (Tabloid Press) – Gestaltung

MANTRA 5' Karl Holmqvist – I Would


JUAN RAMOS - INICIADO
VIDEO BY OMER SHWARTZ




Juan Ramos comes out of the pandemic exploring spaces which stray outside of his normal musical language to create a new series of work which draws on inherited and chosen culture beginning with "Iniciado". The concept is underscored by the ethos of latin pop set against experimental drum programming and expressionist sound design executed to psychedelic effect.

The music video is a collaboration with 3D Artist Omer Schwartz. Using the digital space as a means to recreate ancient ritual the video centers around the cyclical nature of time as observed by late Neolithic culture. The imagery is drawn from centuries of Pagan tradition to act as a means to illustrate and reconnect our subconscious to the powerful and energy giving totems of our ancestors.