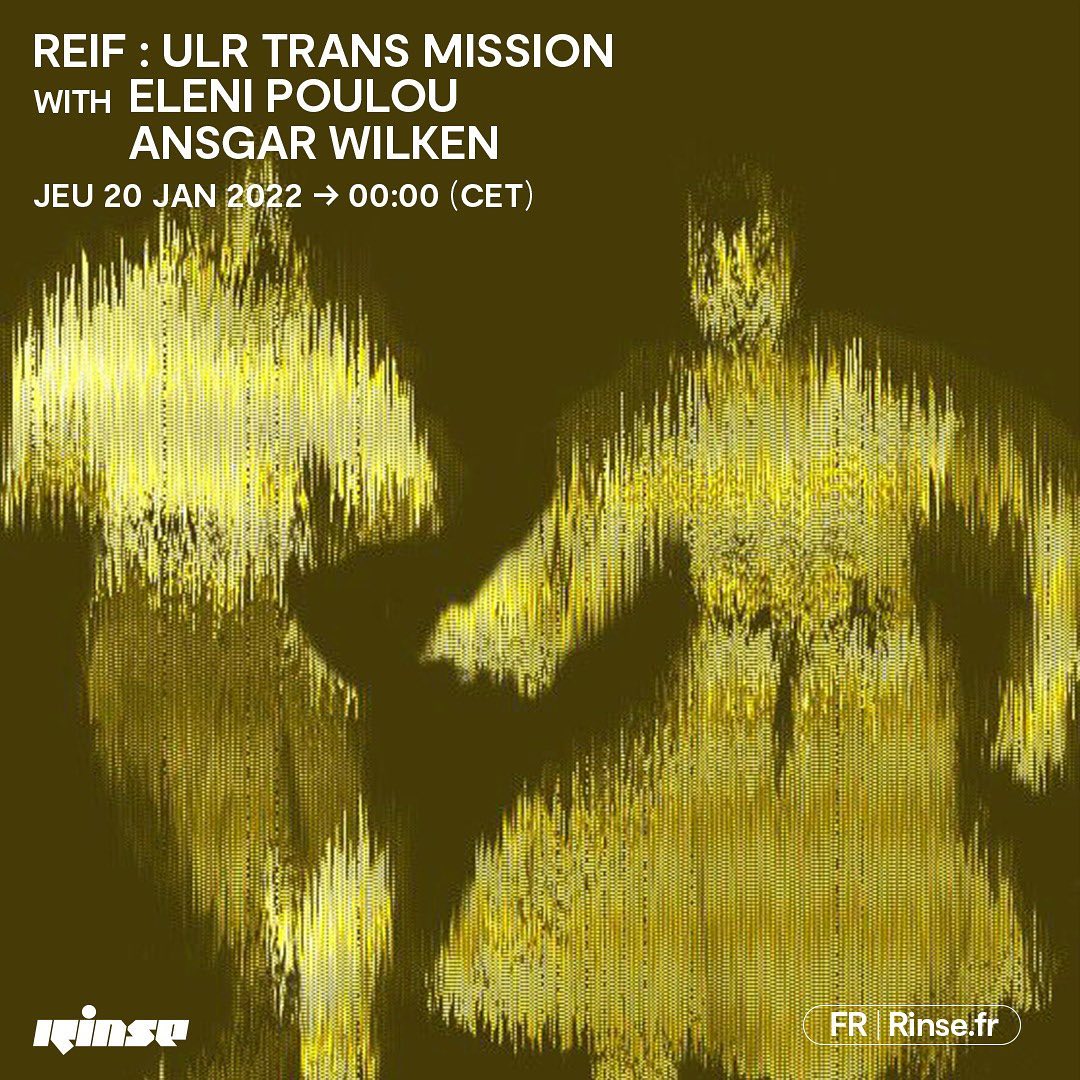 For our 3rd program at Rinse France, Wolfgang Tillmans presents his Mostest Favoritest Dancetracks Mix at rinse.fr from 00:00 - 02:00 CET.




As a prologue to Richard Kennedy's EVAR opera at Palais Tokyo - November 27th, REIF presents them, Kyle Kidd and TT for a live act at Rinse FR from 17:00 to 19:00.


In the occasion of our 01 announcement, we are presenting for our first moment at RINSE FR - a sweaty b2b between two of my favorites SENE and sadfornoreason.